I'll Help You Find Your Way
Whether you are selling or purchasing – I understand that transferring real estate represents one of the largest financial commitments that you will enter into during your lifetime. With more than thirty years of experienced on my clients' behalf, whether this is your first transaction or your twentieth, I can expertly handle and guide you through each nuance of your contract so that you can focus on other matters equally important to you.
Starting in January of 2019 a new, thirteen page Multi-Board Residential Real Estate Sales Agreement will come into play.  In my opinion the terms in the 7.0 version of this contract heavily favor the buyer and present several potential pitfalls that an unsuspecting seller can fall into.  As such now more than ever before it makes sense to consult with an experience real estate transaction attorney as soon as possible.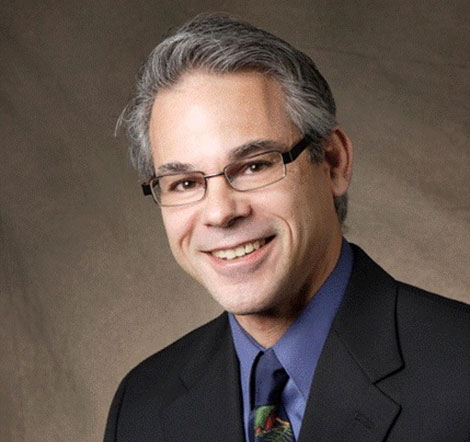 A graduate from the Drake University School of Law, Mr. Vacco's practice is concentrated in the areas of real estate and estate planning.
Mr. Vacco is also a licensed Illinois Real Estate Managing Broker and a member of the Illinois Association of Realtors®. He is an active member with the IL and Will County Bar Associations, where he serves on both the Will County Real Estate Law Committee and the Illinois State Bar Real Estate Section Committee. He is also a Member and acting director [2016 - 2019], of the Illinois Real Estate Lawyers Association. (IRELA is a professional organization comprised of experienced real estate attorneys dedicated to assisting individuals and businesses in connection with real estate transactions of all types.)
As a member of the Will County and Illinois State Bar Associations, Mr. Vacco has been a guest speaker at numerous Continuing Legal Education Seminars where he has lectured on such topics as commercial leases, residential leases, real estate sales agreements, short sales, HUD regulations and ethics as well as recent case law.
Mr. Vacco has also authored several legal articles in the real estate field, including:
Here are ten other reasons to having an attorney represent you.
With over thirty years of experience I know what to look for and how to advise you so that YOUR interests can be protected to the maximum extent possible.
When was the last time your heard of someone "returning" a home that they weren't happy with after they completed the purchase?
When you purchase a home, it is yours and with it any problems it has. While you may be able to sue for damages, that is a costly and time consuming option; in the meantime you need to address the defects and continue to make your mortgage payments. Your attorney may help you steer clear of such problems.
Realtors® are not qualified to practice law and in Illinois they are limited to filling in the blanks on bar approved contracts; but there are several such contracts to choose from and each imposes different obligations and requirements on the parties. As your attorney I can modify the contract your are using to see that it fits your particular circumstances.
Buying a bank owned or foreclosed property can enable you to buy a bigger home on a smaller budget; but there are potential pitfalls that you need to be aware of. Banks will only sell properties "as-is;" while a bank may consider making a repair if you discover a hidden defect, they are under no obligation to do so. The bank will not provide a survey of the property. In fact many expenses that are customarily those of the seller; such as real estate transfer taxes, cost of de-winterize the property, etc. are passed onto the buyer. As the buyer of a REO you will need to commit moneys to the deal (i.e. inspection, de-winterizing funds, etc.) in order to protect yourself BEFORE you commit yourself to the purchase. A seasoned attorney can be an invaluable tool to you as you negotiate through the seemingly endless maze of bank paperwork.
As an attorney I charge you for my services, not whether or not you purchase the property. Because of this I am in a position to give you my honest advice on issues that can arise during the transaction and tell you what your options are; including, possibly walking away from the deal. My opinion will not be tainted by whether or not you actually buy the property. ( In other words, I get paid for my lack of interest.)
One of my jobs is to make sure that the seller fulfills the terms of the contract and transfers to you marketable title. This requires the careful review the title insurance commitment, survey and the seller's transfer documents.
If your home purchase is contingent upon your ability to secure a loan, it is my responsibility to monitor the contingency dates and see that if you need an extension of time that it is properly obtained.
While 90% of the work I do for you occurs PRIOR to closing, I attend the closing to go over the lender's documents with you to make sure that you are aware of your obligations and that the terms of the loan match those that your loan officer told you to expect. I also review the seller's documentation to insure that there are no errors that could cause a gap in the title or "encroachments" involving the property that can affect your ability to re-sell it.
New construction is not without its pitfalls for the unweary consumer. Failure to meet dead lines, follow construction plans, substitution of materials are all issues that face new construction. Hiring competent legal counsel to guide you throughout the transaction is the best step you can take toward protecting yourself and your investment.
Buying a home can be both a highly emotional and stressful time for you. My job is to help keep you grounded and answer your questions both honestly and timely so that YOU can make the decisions that are appropriate for you.
What Actual Clients And Colleagues Have To Say